By GEORGE SOUTHERN
Cape Charles Wave
August 25, 2014
Despite Assistant Town Manager Bob Panek's best efforts, Cape Charles Town Council once again has sidestepped any decision on how much to charge to accept sewage from out-of-town commercial properties on and near Route 13. Panek recommended providing the county with "updated cost estimates" to process sewage, but Town Council balked at their August 21 meeting, voting instead to hold a work session to further consider the matter.
The "update" would be to an earlier cost estimate that Panek provided the County Public Service Authority without authorization from Town Council. That was when Panek was also chairman of the PSA, a position he lost following complaints of conflict of interest. But he remains the town's representative to the PSA.
Almost a year has passed since Town Council last wrestled with the question of how much to charge for sewage coming from the highway. Since then, one strong opponent of subsidizing out-of-town businesses – Mike Sullivan — has left the council. That leaves Frank Wendell as adamantly opposed, with Joan Natali and Chris Bannon on Panek's side. Mayor George Proto and Councilman Steve Bennett also expressed reservations at last Thursday's meeting, which prevented Panek from getting his wish.
Newly elected Councilman Sambo Brown said he believed the county simply wanted to know whether the town was willing to accept sewage, to which Panek responded "That's right." Panek did not explain to the new councilman that Town Council had already twice indicated a willingness to accept county sewage, first informally at a June 24, 2010, work session, and later, at Panek's insistence, on August 9, 2012, with a formal motion. All council members approved that motion with the exception of Wendell. [Read more…]
By TAMMY HOLLOWAY
Cape Charles Christian School
August 25, 2014
Cape Charles Christian School is beginning its sixth year with exciting physical, educational, and administrative changes. "If you have driven by the corner of Tazewell and Strawberry lately you have seen a lot of action taking place both inside and out," said Gwen Coghill, CCCS Board member. From the outside additional parking sets the stage in the front of the school but the exciting part occurs when you open the doors of the sanctuary of the former Presbyterian Church of Cape Charles, built in 1925.
The renovation will bring new life to the former sanctuary while maintaining and respecting its historical bones. The space is being transformed into a multi-use event space that will serve as the school's fellowship hall as well as host anything from wedding ceremonies to meetings and conferences. An exciting component to this project is the unveiling of the magnificent stained glass windows that have been shielded by a protective plexiglass for years. The school will launch a fundraising campaign this fall providing donors with a chance to dedicate a window in honor or memory of someone significant to them. "Take a drive by one evening and you too will witness this glorious site," says CCCS Board Chair John Burdiss. [Read more…]
By WAYNE CREED
August 25, 2014
Discovery Channel's Shark Week 2014 ended the same as always, with the statement: "Sharks have more reason to fear us than we have to fear them." Only 10 people died from shark attacks last year, yet on average, 73 million sharks are killed by people each year (that works out to more than 8000 sharks per hour).
Estimates from the International Union for Conservation of Nature (IUCN) indicate that 90 percent of large sharks have been severely diminished (93-99 percent of all large sharks off the east coast of North America have been destroyed (tiger sharks, bull sharks, hammerhead sharks.) On the IUCN's Red List of endangered species, 50 shark species are listed as being at high risk of extinction (either critically Endangered, Endangered, or Vulnerable) and 63 additional endangered shark species are approaching threatened status. Another 199 species of sharks are considered "data deficient"; they may be endangered, but there is insufficient data to determine their status.
When Europeans first came to the New World, they had no word for shark. Spaniards used the Carib Indians' term "tiburon," while English transformed the Mayan word "xoc" to shark. No matter which name was chosen, these animals were much larger and more numerous than what we currently see. According to NOAA shark biologist Jose Castro, who just released a paper on shark history, "Historical Knowledge of Sharks: Ancient Lore, Earliest Attacks." He writes, "Imagine what it was like back in the 1500s. The number of sharks in those waters can only be imagined, but it must have been tremendous."
These great predators have ruled the seas for 450 million years, and it is not until the viral spread of humans that they have become threatened. Industrial exploitation of sharks in North America began in 1917, with the incorporation of the Ocean Leather Co. Due to its ability to produce unusually high quality leather the company set out processing a thousand sharks a day. It only took a few decades before many shark populations reached overfished status.
Sharks are particularly sensitive to overfishing due to their tendency to take many years to mature and have relatively few young. Modern day industrial overfishing is mainly due to Hong Kong's unsustainable appetite for shark fin soup, which sells for over $100 a bowl. Shark finning goes entirely against the United Nations Food and Agriculture Organization's International Plan for the Conservation and Management of Sharks; however, these are not legal requirements but recommendations which cannot be enforced. There are no national or international laws or treaties that exist to prohibit the sale of shark fins. Shark finning is the practice of catching a live shark, slicing off its fins with a hot knife blade and then dumping the still-living shark back in the ocean, where it drowns or bleeds to death. [Read more…]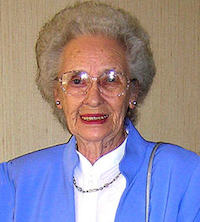 August 27, 2014
Vilette Elizabeth Travis Robins, 90, the wife of her late husband of 54 years, the Rev. Chester M. Robins Jr., passed away Sunday, August 24, in Greenville, NC, where she had lived the past six years.
A graveside service will be conducted 1 p.m. Thursday, August 28, at Cape Charles Cemetery with Rev. Jack D. Pruitt officiating.
Mrs. Robins was born on May 29, 1924, at Arlington Farm, Capeville, the daughter of the late Bryan Travis and the late Elnor Mister Travis. She was raised on the Eastern Shore and graduated from Cape Charles High School. She lived for 84 years in the Delmarva states. On their retirements in 1983 she and her husband returned from Richmond to their hometown, Cape Charles. She was a member of Trinity United Methodist Church of Cape Charles. [Read more…]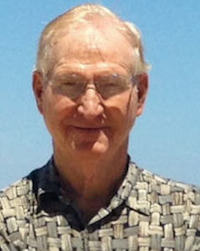 August 27, 2014
Master Sgt. Robert Francis Moore, 77, a resident of Virginia Beach,  passed away Monday, August 25, at Norfolk Sentara Heart Hospital. A funeral service will be conducted 12 noon Friday, August 29, at Thalia Lynn Baptist Church, 4392 Virginia Beach Blvd., Virginia Beach, with Rev. Perry Crouch officiating. Interment will follow the service at Capeville Masonic Cemetery in Capeville at 4 p.m. with Pastor Joe West officiating. Family will join friends at the church two hours prior to the service.
Mr. Moore was born September 5, 1936, in Cheriton, the son of the late John Matthew Moore and the late Maggie Elliott Moore. He was retired from the U.S. Air Force and the Chesapeake Bay Bridge-Tunnel, and was a member of VFW 3809, American Legion Post #110, Norfolk Moose Lodge #39, Sons of Confederate Veterans Camp #484, and a Navy Tae Kwon Do instructor. [Read more…]