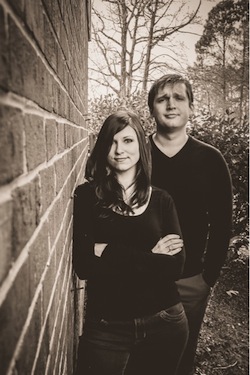 WEDNESDAY AUGUST 13
11 a.m.–1:00 p.m. — Art Instruction in the Art Room (10 Strawberry St.): Techniques in Charcoal:  Emerging:  Earth, Sky and Water. Exhibiting artist Lana Stephens will work with students on atmospheric charcoal techniques.  Lana will teach reductive methods and techniques to illustrate the various effects of charcoal on Mylar. Lana enjoys the smooth slick surface of Mylar and has perfected how to get powdery charcoal to stick to the surface. $45 — call 757 331-2787 to register.
8 p.m. — Songs of the Sea at the Palace Theatre: A music and art collaboration by Lana Stephens and Simon Petersson. Petersson's song cycle, inspired by the poem "Annabel Lee" by Edgar Allen Poe, consists of 10 songs that work together and tell a story of lost love and inescapable tragedy.  Stephens' charcoal drawing are expressive and dream-like, oscillating between reality and fantasy.  The work is strongly influenced by the landscape of Southern Sweden as the majority of the visual and music was created in Sweden. Composer Lee Jordan Anders will accompany the performance. [Read more…]
CAPE CHARLES WAVE
August 12, 2014
Tonight (Tuesday) three speakers are scheduled to address the Northampton County Board of Supervisors on proposed zoning changes — specifically the proposed removal of the Waterfront Village zones of Oyster and Willis Wharf.
Eyre Baldwin, who owns property in Oyster, addressed the Planning Commission last week, and is expected to make the same points tonight. Baldwin has restored an old Oyster structure, moved it to the waterfront, and now wants to use it as a "waterfront Mom and Pop general store where locals, boaters, and traveling tourists can stop in to purchase gasoline, ice, drinks, and snacks for their boat ride out on the seaside." He also wants to rent out kayaks, open a raw bar, and use the upstairs as a vacation rental. His complaint is that under the current zoning ordinance none of those things can be done "by right."
"We are urging the Planning Commission to help ease the current restrictions that are preventing us from moving forward with a potentially great waterfront village business," Baldwin said August 5.
Baldwin also again raised the concept of a regional water and wastewater system at the Webster property he owns in Cheriton. He called attention to the study by the Accomack-Northampton Planning District Commission and quoted it as stating that water quality in Cape Charles is "getting worse." (CLICK for the Wave's report.) "The wells in Cheriton at the Webster site are not affected by the water issues that plague Cape Charles. Studies have shown that the Webster site is sitting on top of the deepest part of the aquifer that runs under this county," he said. [Read more…]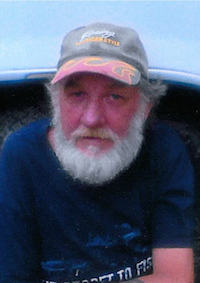 August 12, 2014
Larry Kent Isdell, 59, husband of the late Robin Jean Foster Isdell and a resident of Cape Charles, passed away Monday, August 4, at Sentara Norfolk General Hospital.
A celebration of life service will be conducted 7 p.m. Wednesday, August 13, at Travis Chapel United Methodist Church in Oyster, with Reverend Janet C. Allen officiating.
Mr. Isdell was born  October 11, 1954, in Oyster, the son of the late Davis Isdell, Jr., and the late Kathleen Brady Isdell. He was a waterman.
He is survived by two daughters, Kelly Isdell Chapman of Cape Charles and Rachel Reeve of Alabama; a brother, Roy Isdell of Cape Charles; and four grandchildren, Kevin Lyons, Cassidy Chapman, C.J. Chapman, and Tyler Reeve. He was predeceased by an uncle, Calvin "Mutt" Brady. [Read more…]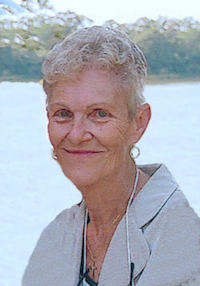 August 12, 2014
Rintha Capps Broyles, 74, wife of the late Clarence N. Broyles, Jr., and a resident of Seaview, passed away at her residence Thursday, August, 7. A graveside service will be held 10 a.m. Friday, August 15, at Nimmo United Methodist Church Cemetery, 2200 Princess Anne Road, Virginia Beach, with Rev. Elizabeth A. Lutz officiating. Family and friends may call at her late residence 1-2 p.m. Thursday, August 14.
Mrs. Broyles was born April 18, 1940, in Pungo, the daughter of the late Russell Lee Capps and the late Mildred Smith Capps. She is survived by two daughters, Deborah Ann Eder of Machipongo and Robin Laverne Brownley of Cape Charles; a brother, Raymond Capps, and his wife, Gerri, of North Carolina; and three grandchildren, Christopher Lee Brittingham, Melissia Ann Jones, and Jason Andrew Brittingham. [Read more…]