TUESDAY AUGUST 12
3 p.m. — Local Thespians at the Coffee House: Poet and author Robert Arthur together with the Edge Theatre cast will perform skits, readings and poetry.
4 p.m., 8 p.m. —  Let's Get Funny! at the Palace Theatre: Workshops 4 p.m. to 8 p.m. with a comedy show at 8 p.m. Comedy show will include 20 minutes for ages 10-17 followed by 20 minutes for the adult group and then 20 minutes by The Pushers Team. Workshop is $35 — Call (757) 331-2787.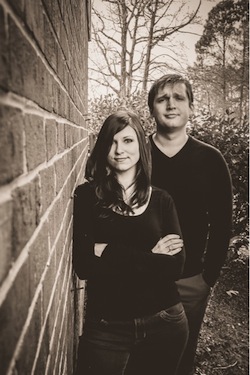 WEDNESDAY AUGUST 13
11 a.m.–1:00 p.m. — Art Instruction in the Art Room (10 Strawberry St.): Techniques in Charcoal:  Emerging:  Earth, Sky and Water. Exhibiting artist Lana Stephens will work with students on atmospheric charcoal techniques.  Lana will teach reductive methods and techniques to illustrate the various effects of charcoal on Mylar. Lana enjoys the smooth slick surface of Mylar and has perfected how to get powdery charcoal to stick to the surface. $45 — call 757 331-2787 to register.
8 p.m. — Songs of the Sea at the Palace Theatre: A music and art collaboration by Lana Stephens and Simon Petersson. Petersson's song cycle, inspired by the poem "Annabel Lee" by Edgar Allen Poe, consists of 10 songs that work together and tell a story of lost love and inescapable tragedy.  Stephens' charcoal drawing are expressive and dream-like, oscillating between reality and fantasy.  The work is strongly influenced by the landscape of Southern Sweden as the majority of the visual and music was created in Sweden. Composer Lee Jordan Anders will accompany the performance.
THURSDAY AUGUST 14
11 a.m. — Shimmer Swimmers at the Cape Charles Library: Shadow puppets that will surprise and delight all audiences. Songs to sing,  sign language to learn, and more stories, including one about a beautiful, stranded mermaid.
7 p.m. — L'Tanya Mari Jazz Duo at Aqua at Kings Creek Marina: L'Tanya Mari' is a nationally recognized and critically acclaimed jazz vocalist and creative arranger. Her 2009 recording "A Teardrop of Sun" landed her in a top spot on the American Jazz Charts. Her soaring voice, along with impeccable intonation, clear articulation and a confident, swinging delivery, has solidified Mari' as a commanding force in the jazz vocal genre.
CLICK for additional information about performances during the Harbor for the Arts Festival.