Robert Moore, 77, Cheriton Native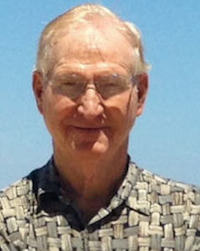 August 27, 2014
Master Sgt. Robert Francis Moore, 77, a resident of Virginia Beach,  passed away Monday, August 25, at Norfolk Sentara Heart Hospital. A funeral service will be conducted 12 noon Friday, August 29, at Thalia Lynn Baptist Church, 4392 Virginia Beach Blvd., Virginia Beach, with Rev. Perry Crouch officiating. Interment will follow the service at Capeville Masonic Cemetery in Capeville at 4 p.m. with Pastor Joe West officiating. Family will join friends at the church two hours prior to the service.
Mr. Moore was born September 5, 1936, in Cheriton, the son of the late John Matthew Moore and the late Maggie Elliott Moore. He was retired from the U.S. Air Force and the Chesapeake Bay Bridge-Tunnel, and was a member of VFW 3809, American Legion Post #110, Norfolk Moose Lodge #39, Sons of Confederate Veterans Camp #484, and a Navy Tae Kwon Do instructor.
He is survived by four children, Betsy Moore-Keasler and her husband, Larry, of Virginia Beach, Robert David Moore of Virginia Beach, Carol Dianne Joyner and her husband, Jimmy, of Atlanta, GA, Lisa Marie Fernandez and her husband, Juan, of Cheriton; a sister, Juanita West of Grafton, WV; a brother, Johnny Moore of Louisville, KY; 12 grandchildren, and two great grandchildren. He was predeceased by a daughter, Ruth Catherine Moore.
Flowers will be accepted or memorials may be made to the American Heart Association, 4217 Park Place Court, Glen Allen, VA 23060-9979.
Online condolences may be sent to the family at www.doughtyfuneralhome.com.
Arrangements are by Wilkins-Doughty Funeral Home, Cape Charles.