December 24, 2012
By DORIE SOUTHERN
Cape Charles Wave
December 24, 2012
"Northampton County is truly on the move," District 1 Supervisor Willie Randall told  a Cape Charles audience December 18.
Randall and State Delegate Lynwood Lewis held a "Town Hall" meeting on county and state issues.
According to Randall, Northampton County's priorities are education, economic development, health care, bond refinancing, and waste collection.
EDUCATION: All positions on the seven-member school board will be up for election in November, Randall said. (Current school board members are appointed.) Thereafter, school board terms will be staggered.
Randall added that he will also be on the ballot for re-election in November.
ECONOMIC DEVELOPMENT: Randall said the county has advertised for a new director of economic development and has narrowed the list of applicants to two.
Asked what the county was doing about Riverside Shore Memorial Hospital's impending relocation to Accomack County, Randall said there is time to work on a solution since the move is two to three years away. [Read more…]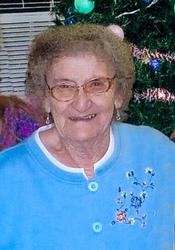 December 24, 2012
Nellie Olivia Lewis Marsh, 85, wife of the late Ernest F. Marsh, Jr. and a resident of Oyster, passed away Sunday, December 23, at Riverside Shore Memorial Hospital in Nassawadox.
The funeral service will be 2 p.m. Thursday, December 27, at Travis Chapel United Methodist Church with the Rev. Patricia Money officiating. Interment will follow in Cape Charles Cemetery. In lieu of flowers, memorial donations may be made to the Nellie Olivia Lewis Marsh Funeral Fund, P.O. Box 633, Exmore, VA 23350.
A native of Birdsnest, Olivia was the daughter of the late Theodore Lewis and the late Jeanette Carpenter Lewis. She was a homemaker, loving mother, grandmother, and great grandmother. She was a waitress at the America House, Rebecca's, Henry's, and Paul's restaurants, a line worker at Northampton Growers, Avon representative, cafeteria worker at Northampton High School, employee at C & D Seafood, member of Travis Chapel United Methodist Church, and member of United Methodist Women's Group and served as Treasurer. [Read more…]
Town of Cape Charles offices are closed for Christmas holidays until Thursday, December 27.
They will be open Thursday and Friday, and then close again for New Year's holidays until Wednesday, January 2.
Town trash pickup will follow the normal schedule on Tuesday, January 1 (trash was picked up December 24 instead of December 25).