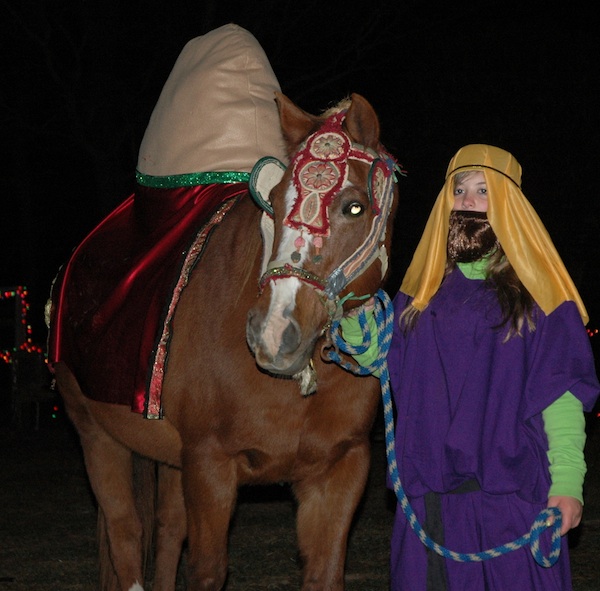 By AUDREY NOTTINGHAM
Special to the Cape Charles Wave

December 15, 2012
Driving up to the Christmas gala at Pfeiffer Riding Stables, the first thing we noticed were the candles, hundreds of them, lining the drive. We were directed to the field to park and told to head to the Merry Christmas sign. Music could be heard and the house was lit up in celebration.
The live animal nativity is more than just that. They offered pony rides, barrel rides, and hay rides all with the intent of being fun and teaching the word of God.
They reminded us that behind bargain hunting for gifts and Christmas parties there is a deeper meaning to this holiday, something that in the hustle and bustle we had lost sight of.
Here are some pictures I took while I was there last night: [Read more…]