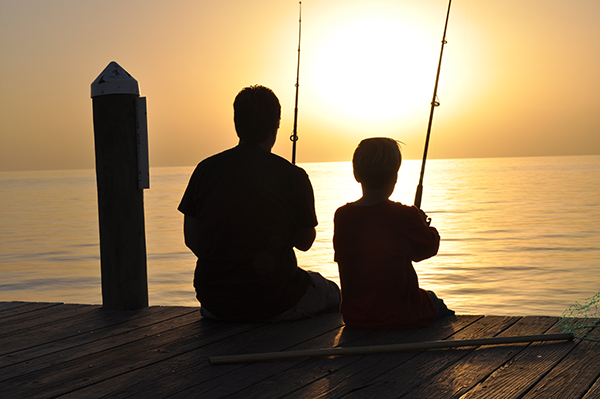 May 3, 2013
Judges for the Cape Charles by the Bay photo contest did not select Jenni Potts' submission, "Fishing Together," as one of the top three entries, but a lot of people really like it — so much so that last week "Fishing Together" became the cover page for the Cape Charles By the Bay Facebook page.
A total of 72 photographers submitted 451 photos for the contest, which are on display at Arts Enter through Sunday, May 12 (extended by popular demand).
The Wave will publish one photo from the contest each day during the exhibit. Click the ARTS tab at top of page to see earlier published photos.