May 2, 2013
Cape Charles Town Council will conduct a budget work session 6 p.m. Thursday, May 2, at Town Hall. The public may attend but not speak.
Town staff will present a revised budget reflecting a 2 percent reduction from the previous proposal.
Town Council requested the revision in an effort to keep from raising the tax rate higher than the amount needed to obtain the same amount of money as last year.
Because the meeting is only a work session, there will be no vote on the budget proposal. The Town plans to advertise a proposed tax rate coming out of this meeting without having voted on the rate.
Under state law, a municipality can not enact a tax rate higher than advertised. [Read more…]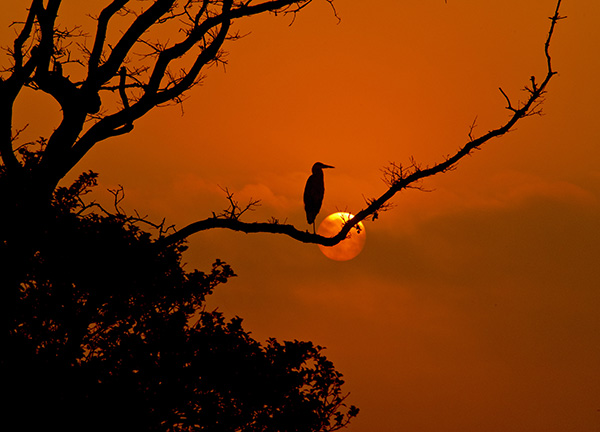 May 2, 2013
"Morning Vigil," by Terry Carney, is one of three winning photos in the Cape Charles by the Bay contest. A total of 72 photographers submitted 451 photos, which are on display at Arts Enter through Sunday, May 12 (extended by popular demand). The Wave will publish one photo from the contest each day during the exhibit. Click the ARTS tab at top of page to see earlier published photos.
COMPILED BY CAPE CHARLES RECREATION DEPARTMENT
LIBRARY — The old library is closed, but the new library opens May 8 at 201 Mason Avenue.  Phone number is still 757-331-1300.  Hours are Monday through Wednesday 10 a.m. to 5 p.m., Thursday 10 a.m. to 8 p.m., Friday 10 a.m. to 5 p.m., and Saturday 10 a.m. to 2 p.m. Activities include:
COMPUTER CLASSES for beginners every Tuesday at 11 a.m.
ARTS AND CRAFTS every Wednesday at 4 p.m.
STORY TIME every Thursday at 10:30 a.m.
CAPE CHARLES HARBOR summer office hours are Monday through Thursday 8 a.m.-6 p.m. and Friday through Sunday and all Holidays 7 a.m.-7 p.m.
NO DOGS allowed on the Cape Charles Beach from 9 a.m. to 9 p.m. from April 1 to Labor Day.  All dogs must be on a leash in Northampton County.
MAY 2, 9, 16 – New Roots Youth Garden 4-5 p.m.
MAY 2 – 10:30 a.m.,  Parade of Books led by Foster, the Brown Dog Ice Cream dog.  The Cape Charles Christian School will begin the move of the library to its new location.
MAY 4 – Crabby Blues Festival in Central Park,  3- 8 p.m.  Tickets on sale and vendors on location.
MAY 17 – Black Drum Tournament sponsored by the Northampton County Chamber of Commerce.
MAY 18, 19 – Rhythms of the Shore at the Palace Theatre.  Arts Enter School of Dance final performance. [Read more…]
"International Migratory Bird Day" is 9 a.m.-1 p.m. Saturday, May 4, at the  Eastern Shore of Virginia National Wildlife Refuge Visitor Center, 32205 Seaside Road.
The event includes crafts, activities, games, story time, a brownie walk, and more.
Everyone is welcome and it is free!