CAPE CHARLES WAVE
May 7, 2013
Cape Charles Town Planner Tom Bonadeo has informed the Planning Commission that new Flood Insurance Rate Maps "have changed drastically by reducing the AE flood zone."
The AE flood zone is the area for which flood insurance may be required. "The change is so drastic we need to be sure that there is not a mistake," Bonadeo wrote.
The maps will be released May 21, and a 90-day comment period will follow. The new maps do not take effect until August 2014.
The Planning Commission will meet 6 p.m. Tuesday, May 7, at Town Hall.
The meeting will begin with a public hearing for a conditional use permit at 712 Randolph Avenue (Mosher Rehabilitation building) to allow an apartment over existing commercial space.
The Town information packet for the meeting may be read at http://www.capecharles.org/documents/20130507PCAgendaPkt.pdf
Bonadeo has also reported that: [Read more…]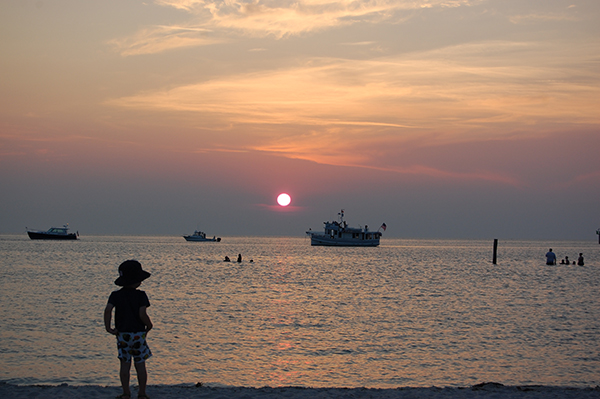 May 7, 2013
"Midsummer's Dream," by Christina Duffman, received an honorable mention in the Cape Charles by the Bay photo contest.
A total of 72 photographers submitted 451 photos for the contest, which are on display at Arts Enter through Sunday, May 12 (extended by popular demand).
The Wave will publish one photo from the contest each day during the exhibit.
Click the ARTS tab at top of page to see photos published earlier, including the three contest winners.
May 7, 2013
DEAR EDITOR:
First of all, thanks to the over 1,000 persons who attended the Crabby Blues Festival on a sunny but blustery day at Cape Charles' Central Park to benefit the Cape Charles Christian School.
Our school is thriving in no small part thanks to the generosity of a host of people year round and to sponsors who make fundraisers like this one possible.
Using the park is just another way the school maintains its connection to the fabric of the Town; our kids also helped move the library materials to their new location just the day before the festival.
Thanks for the draw provided by the diverse talents of John Baldwin, Johnny Mud, the Cape Charles Band, the Shy Teds, Frank Russell and The Fish Band, Scott & Melinda, and Heather and the Oyster Boys, all of whom generously donated their time, and to Heather Travis who arranged for them to do so.
Thanks to the donors of items to the silent auction and to Leslie Savage for her hard work in pulling in an excellent variety of items. [Read more…]
The Planning Commission will meet 6 p.m. Tuesday, May 7, at Town Hall.
The meeting will begin with a public hearing for a conditional use permit at 712 Randolph Avenue (Mosher Rehabilitation building) to allow an apartment over existing commercial space. [Read more…]