Wednesday Graveside Service for 'Lyn' Drummond, 40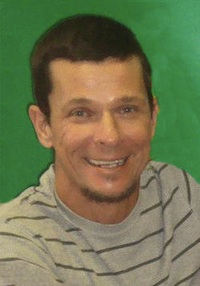 August 5, 2013
Lynwood (Lyn) LeCato Drummond, III, 40, husband of Sarah E. Drummond, passed away Monday, August 5, at his residence in Cape Charles.
A graveside service will be 2 p.m. Wednesday, August 7, at Cape Charles Cemetery with Mr. Barry Downing officiating.
A native of Cheriton, Mr. Drummond was the son of the late Lynwood L. Drummond, Jr., and the late Katie Parks Drummond. He was self-employed as a house painter and tattoo artist and was baptized at Cheriton Baptist Church.
In addition to his wife, he is survived by a daughter, Kailynn Elizabeth Drummond of Cape Charles; two sisters, Vicki Wise and her husband, Pat, of Eastville, Bonnie Lynn Marshall and her husband, Raymond, of Cheriton; two brothers-in-law, Dan Brown and his wife, Lauren, Garry Brown; one sister-in-law, Laurie Klingel and her husband, Jeff; one uncle, George Drummond and his companion, Betty Badger, of Machipongo; mother-in-law and father-in-law, Betty and Garry Brown of Eastville; nieces and nephews, Courtney Wise, Sam Marshall, Zach Marshall, Barbara Marshall, Bonnie Marshall, Jason Marshall, Forrest Marshall, Alex Brown, Molly Brown, Katie Brown, Halsey Klingel, and great-niece, Madison Wagner.
Flowers will be accepted or memorials may be made to Kailynn E. Drummond Trust Fund, c/o Shore Bank, 22468 Lankford Hwy, Cape Charles, VA 23310, or Riverside Shore Cancer Center, PO Box 17, Nassawadox, VA 23413.
Online condolences may be sent to the family at www.doughtyfuneralhome.com.
Arrangements were by Wilkins-Doughty Funeral Home, Cape Charles.