CAPE CHARLES WAVE
November 10, 2013
To demonstrate community support and concern for the victim of a shocking assault in Oyster, a few hundred people turned out last night for a fundraiser spaghetti and seafood dinner at the American Legion Post in Cheriton.
An Oyster resident jogging on Sunnyside Road October 24 was struck by a car, then assaulted, and then abducted, but was able to escape despite her injuries. She was released from the hospital in satisfactory condition.  A suspect was quickly arrested and charged.
By 7 p.m. last night the Post had sold 240 dinners, with two hours to go.
Cape Charles businesses were well represented by donations to be raffled off at the benefit. All proceeds will be given to the victim as a demonstration of community support.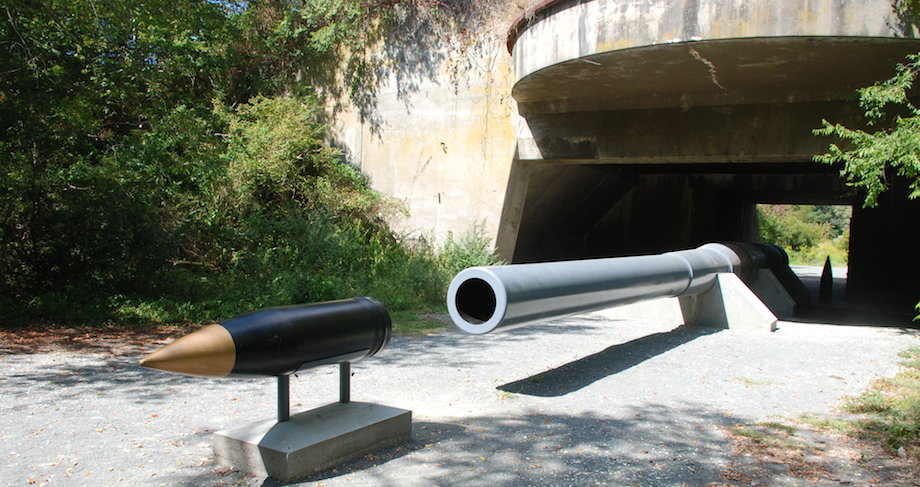 USS Missouri Gun Barrel now on display at the Eastern Shore Wildlife Refuge. Photo by John H. Dutram (Published November 9-10, 2013)