By GEORGE SOUTHERN
Cape Charles Wave
November 29, 2013
Cape Charles Town Council is proceeding with plans to borrow an extra million dollars in the next few weeks, and members will discuss how to spend it at a workshop 6 p.m. Tuesday (December 3) at Town Hall. The problem is that the Town wants to spend closer to twice that much — an estimated $1.724 million.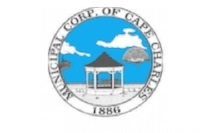 Meanwhile, nobody seems sure how much money the Town already owes. The Wave reported (click here) that at the November 14 Council meeting, Councilman Frank Wendell asked Treasurer Kim Coates how much debt the Town currently owes. Coates was unable to say, but financial advisor David Rose thought it was around $8 million or $9 million. After consulting with bond counsel Kevin White, he revised that estimate to "about $10 million." Town Council voted at that meeting to pay Rose $37,500 for his financial advice. Wendell says he still has not heard from Coates exactly how much money the Town owes.
In preparation for the Tuesday workshop, Coates has produced a one-page report entitled Town of Cape Charles Remaining Debt as of 11/26/2013 (click here). But the figures shown are not loan balances, but instead the remaining debt service. The only time total debt service equals loan balance is for a no-interest loan. Cape Charles is fortunate enough to have one no-interest loan with a balance of $4.7 million, but that's a little less than half of the Town's total debt according to estimates of Messrs. White and Rose.
The "Remaining Debt" report also omits four loans for police vehicles: a 2013 Dodge Charger, a 2013 Ford Explorer, a 2011 Dodge Charger, and a 2010 Dodge Charger. Interest rates on those loans range from a high of 6.6 percent to a low of 3.125 percent. Again, the loan balances are not known. [Read more…]