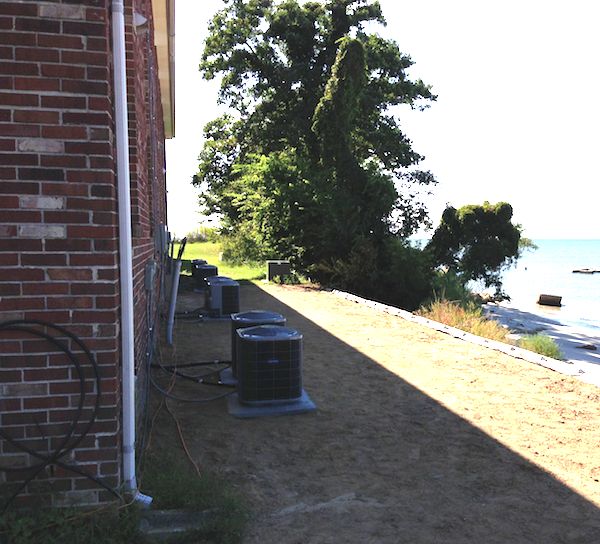 CAPE CHARLES WAVE
November 27, 2013
More than a year after Hurricane Sandy washed out the foundation on a section of Sea Breeze Apartments on Washington Avenue, the condemnation signs have been removed, and  units are being readied for re-occupancy.
The owner has constructed a sea wall out back and fortified the foundation. When the storm took out the foundation, it left the air conditioning units hanging from their wires, high but not dry, as shown below.
As shown in the top photo, all-new heating/AC units have been installed, but they are sitting directly on the ground, much like the old units.