CAPE CHARLES WAVE
November 11, 2013
(NOTE: A link to a list of delinquent Town taxpayers appears at the end of this story.)
Town of Cape Charles property tax bills were mailed November 8, just before Veterans Day, when mail will not be delivered. Although most local residents received their bills on Saturday, many Town homeowners maintain primary residences elsewhere, and will not receive bills before November 12 at the earliest.
Taxes are due December 5, or 24 days after November 12. Payments postmarked after December 5 are subject to a 10 percent penalty in December and monthly interest thereafter.
Town Treasurer Kim Coates informed Town Council October 17 that Northampton County sent out property tax bills in September, "but their IT staff didn't get the file to our admin staff until last week." (The Town relies on County records to generate its tax bills.) [Read more…]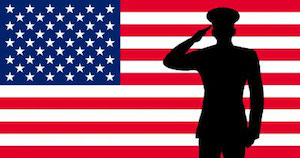 (EDITOR'S NOTE: Cape Charles resident Joe Vaccaro submitted this commentary with the request that it be published on Veterans Day. It is his latest article in observance of American Legion Post 56's "Year of the Veteran.")
By JOE VACCARO
American Legion Post 56
November 11, 2013
There are over 830,000 veterans residing in Virginia, and that number includes some 700,000 men and 130,000 women. Within those numbers are over 669,000 wartime veterans who have served their country in time of need. The Eastern Shore of Virginia lays claim to over 5,000 of those men and women living among us; also living among them is the dark potential of suicide.
According to the Department of Veterans Affairs, 22 veterans take their own lives every day. That data is from 1999 through 2011 and only contains information from 21 states, with large states such as California, Texas, and Illinois not reporting any information. Throughout the years combat veterans have been returning home seemingly unscathed by the battles they have fought, yet the suicide rate for our recently returning veterans continues to climb. The troops, especially the career minded, view any cry for help as a career blemish that could tarnish a record of valor and hard work, and halt an upward climb through the ranks.  The attempt to gather facts to combat this national tragedy is too skewed to be of any solid value.
Part of the problem is that there's no uniform reporting system regarding these deaths. So it's up to a coroner or funeral director to enter a veteran status or note a suicide on a death certificate. This makes it extremely difficult to determine a veteran's status unless the person is known to them, which begs the next question of how do they collect that data on homeless veterans? [Read more…]