Saturday, November 16, at 6 p.m. the Stage Door Gallery will have the opening reception for their Holiday Show. [Read more…]
Join Arts Enter Cape Charles in November for a classical music concert series featuring ten sonatas of Beethoven for piano and violin, presented by Dora Mullins and Stefan Dulcie. Each concert will take place at the Historic Palace Theatre, 305 Mason Avenue, Cape Charles. [Read more…]
On November 30 the Cape Charles Historical Society will hold its 16th annual Oyster Roast from 5-9 p.m. at the Museum. [Read more…]
Animals either currently at or recently adopted from the SPCA Eastern Shore no-kill shelter in Onley are the stars of a calendar published by the organization as a fund raising project.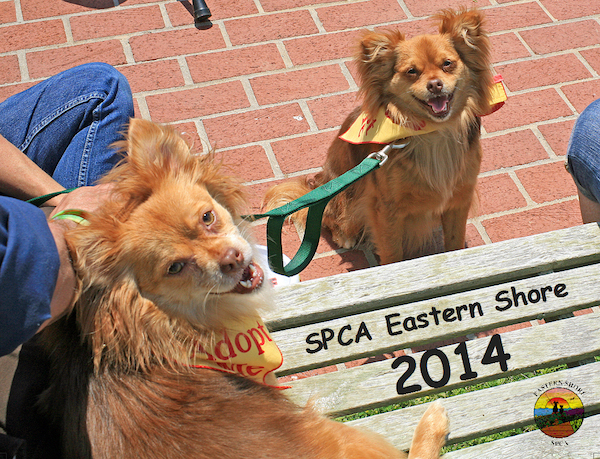 Coby, an adorable Yorkie/Shih Tzu mix, heads off the local parade of pets in January, followed by alternate months of fascinating feline and personable pooch pin-up stars. December showcases the friendship between Arizona and Colorado, two domestic short hair kitties who developed a strong bond during their year and a half at the shelter and actually ended up being adopted together.
The full color wall calendar is on sale now for $10 at the shelter (located just south of Nandua High School on Route 13 in Onley) and will be available for purchase as well at all shelter events. All proceeds from the calendar will benefit the animals at the shelter.
The calendar may also be purchased at Eastern Shore Pets at Four Corner Plaza in Onley and Clay Werks at 4253 Lankford Highway in Exmore. Mail order copies are available for an additional $3 shipping and handling charge by calling the SPCA Eastern Shore shelter at 757-787-7385.
The project was made possible by generous support from Atlantic Animal Hospital; J.T. Holland State Farm; Nancy, Chessea, and Shelby Maxwell; Parksley Livestock Supply; SEA Consulting Group; and Shore Bank and from the following local businesses who sponsored specific months: Harry W. Drummond, Inc.; Clay Werks, Ltd.; Mallard's Restaurants and Catering; Lloyd's Shore Pharmacy; Eastern Shore Pets, Inc.; Little Italy Ristorante; Onancock General Store; Thornton Services, Inc.; Crockett Gallery and Studio; kb foto+design; Willie C. Randall, Edward Jones Financial Advisor; and WESR.