Last minute Christmas request — please help! We know of a very poor man in Cheriton who needs a comforter. He currently has no electricity or running water and collects cans to keep his kerosene heater on. [Read more…]
By DORIE SOUTHERN
Cape Charles Wave
December 20, 2013
"County Halts Support of PSA Highway Sewer Project," read the Wave headline last September 24. "After hearing an hour of public opposition Monday night to creating a special sewer tax district, Northampton County Board of Supervisors voted unanimously to table the issue. 'We heard you, we listened, there will be no action on this plan until we get a better understanding of what to do,' announced BOS Chairman Willie Randall." (Click for story.)
Three months later, with November elections out of the way, it's back to business for the PSA (Eastern Shore of Virginia Public Service Authority). At its December 17 meeting the PSA approved a memo to the County Supervisors that belies any awareness of being put "on hold."
The only reference in the memo to the September public hearing is that "comments were received that spoke against being included in the district." The memo then lists 12 "Parcels to be Excluded" as well as four "Parcels to be Included" as modifications to the proposed special tax district.
The memo also flags two parcels owned by Northampton Mini Storage that are included in the tax district. "While we have not heard from the property owners relative to their positions on this project, the Board may wish to consider removing these two parcels since they have nominal wastewater usage today and are fully developed in their respective business capacity," the memo states.
Before the September public hearing, the Board of Supervisors budgeted to pay 25 percent of the proposed sewer project, with property owners in the affected area responsible for the remaining 75 percent.  The PSA memo advises that excluding additional parcels "will result in a higher [tax] burden on the remaining parcels." [Read more…]
Cape Charles Town Council has an ambitious agenda for its last meeting of the year, 6 p.m. Thursday, December 19, at St. Charles Parish Hall (550 Tazewell Avenue).
Bayshore Concrete Products is requesting from the Town a stimulus grant that would refund the increased machinery and tools tax paid to the Town.
South Port Investors is requesting that the Town waive the normal utility hookup fees for three parcels leased from the Town for use by Cape Charles Yacht Center. The fees would be at least $40,000. South Port requests that it be treated the same as the Shanty Restaurant, which also leases property from the Town and which had its utility hookup fee waived. [Read more…]
CAPE CHARLES WAVE
December 18, 2013
Cape Charles police officer Jim Pruitt was picked Monday among three applicants to be the Town's next police chief. But he hasn't formally accepted the job offer yet.
Town Manager Heather Arcos called the Wave at 9 a.m. this morning to report that she and Mayor Dora Sullivan had just come out of a meeting with Pruitt to extend the offer to him, and that he had asked for a little time to consider it. [Read more…]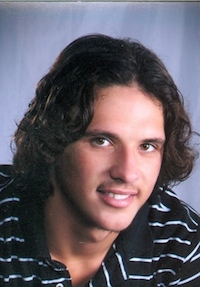 CAPE CHARLES WAVE
December 18, 2013
Anthony "Poot" McHan, 21, was driving north on Route 13 in the direction of Cape Charles Tuesday afternoon (December 17) when he lost control of his 2001 Toyota Tundra pickup. According to reports, the truck ran off the road near Capeville and flipped several times, ejecting McHan, who reportedly was not wearing a seatbelt. He died at the scene. Virginia State Police said that alcohol was not a factor in the accident.
McHan worked for Luke Kellam Construction and was involved in building the large home nearing completion in the Bay Creek South subdivision of Plantation Pointe.
A graveside service will be held 2 p.m. Saturday, December 21, at Belle Haven Cemetery with Reverend Jonathan Carpenter officiating. Family will join friends 7-8:30 p.m. Friday, December 20, at Doughty Funeral Home in Exmore. [Read more…]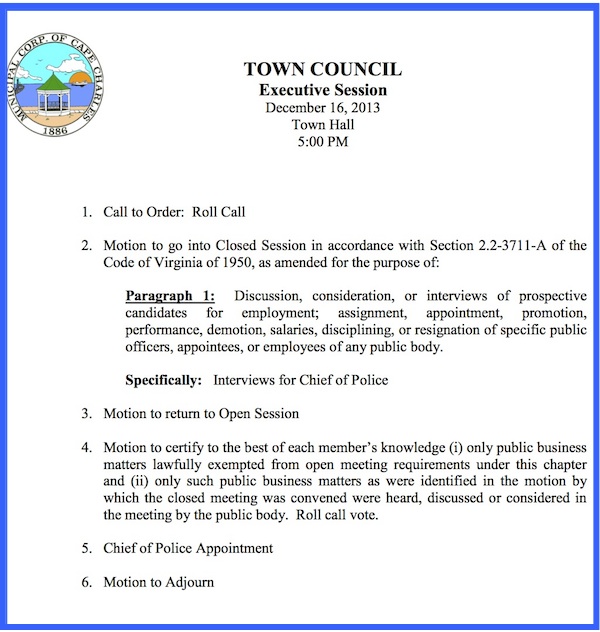 CAPE CHARLES WAVE
December 17, 2013
Cape Charles Town Council met in closed session yesterday to interview candidates for Chief of Police. According to the agenda above, Council then returned to open session and appointed a new police chief.
Under Virginia law, votes by a public body must be taken in open session accessible to the public.
Town Clerk Libby Hume told the Wave that she did not attend the Council meeting last night, nor did Assistant Town Clerk Amanda Hurley. By law, minutes must be taken of every Council meeting. Hume said that a recording had been made of the open session of the meeting, but that it was in Town Manager Heather Arcos' office.  [Read more…]
By WAYNE CREED
December 17, 2013
As was reported in the Wave, the Cape Charles Planning Commission continues to mull ideas around Route 13 development. This is a critical role at a critical time, and could be argued is their most important task. There have been comments that Cape Charles is already "business ready" and that development should somehow only be directed towards the Town. I'm not convinced a waste water plant and six policemen constitute "business ready" — the reality is that the County will eventually develop outside of town; it has to. It is important that Cape Charles stays engaged so that we can have a voice in how this development takes place.
Unfortunately, the folks in Cape Charles running point on this issue have extremely limited and somewhat backwards notions of just what development means. As usual, they defer to antiquated, sprawl-promoting plans that include hotels and strip malls. In the end, these industries provide little economic boost, and destroy rural character in the process.
Sustainable rural development must become the fundamental principle which underpins our development goals — a multifaceted approach to managing our environmental, economic, and social resources for the long term. The hope is to reverse out-migration, combat poverty, stimulate employment and equality of opportunity, and ultimately improve rural well-being in not just Cape Charles but also the County.
The focus and framework should be around agriculture, medium-scale industries, rural services, and tourism. These policies should promote development which sustains the Eastern Shore's rural landscapes by proactively protecting natural resources, biodiversity, and our cultural identity. In other words, meet the needs of the present without compromising the Shore's future. [Read more…]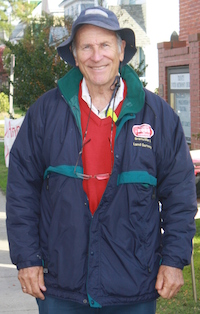 TOWN HALL MEETING
with Granville Hogg
Northampton County
1st District Supervisor-Elect
at Kiptopeke Elementary School
Thursday, December 19
7-9 p.m.
Meet with your new representative
and discuss with him
your concerns.