Larry Isdell, 59, Cape Charles Waterman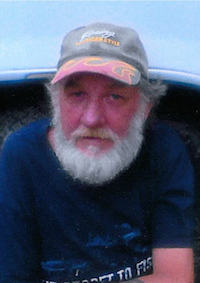 August 12, 2014
Larry Kent Isdell, 59, husband of the late Robin Jean Foster Isdell and a resident of Cape Charles, passed away Monday, August 4, at Sentara Norfolk General Hospital.
A celebration of life service will be conducted 7 p.m. Wednesday, August 13, at Travis Chapel United Methodist Church in Oyster, with Reverend Janet C. Allen officiating.
Mr. Isdell was born  October 11, 1954, in Oyster, the son of the late Davis Isdell, Jr., and the late Kathleen Brady Isdell. He was a waterman.
He is survived by two daughters, Kelly Isdell Chapman of Cape Charles and Rachel Reeve of Alabama; a brother, Roy Isdell of Cape Charles; and four grandchildren, Kevin Lyons, Cassidy Chapman, C.J. Chapman, and Tyler Reeve. He was predeceased by an uncle, Calvin "Mutt" Brady.
In lieu of flowers, memorials contributions may be made to Larry Isdell Fund, c/o Wilkins-Doughty Funeral Home, P.O. Box 876, Exmore, VA 23350. Online condolences may be sent to the family at www.doughtyfuneralhome.com.
Arrangements are by Wilkins-Doughty Funeral Home, Cape Charles.