By DORIE SOUTHERN
Cape Charles Wave
December 24, 2012
"Northampton County is truly on the move," District 1 Supervisor Willie Randall told  a Cape Charles audience December 18.
Randall and State Delegate Lynwood Lewis held a "Town Hall" meeting on county and state issues.
According to Randall, Northampton County's priorities are education, economic development, health care, bond refinancing, and waste collection.
EDUCATION: All positions on the seven-member school board will be up for election in November, Randall said. (Current school board members are appointed.) Thereafter, school board terms will be staggered.
Randall added that he will also be on the ballot for re-election in November.
ECONOMIC DEVELOPMENT: Randall said the county has advertised for a new director of economic development and has narrowed the list of applicants to two.
Asked what the county was doing about Riverside Shore Memorial Hospital's impending relocation to Accomack County, Randall said there is time to work on a solution since the move is two to three years away. [Read more…]
December 24, 2012
Nellie Olivia Lewis Marsh, 85, wife of the late Ernest F. Marsh, Jr. and a resident of Oyster, passed away Sunday, December 23, at Riverside Shore Memorial Hospital in Nassawadox.
The funeral service will be 2 p.m. Thursday, December 27, at Travis Chapel United Methodist Church with the Rev. Patricia Money officiating. Interment will follow in Cape Charles Cemetery. In lieu of flowers, memorial donations may be made to the Nellie Olivia Lewis Marsh Funeral Fund, P.O. Box 633, Exmore, VA 23350.
A native of Birdsnest, Olivia was the daughter of the late Theodore Lewis and the late Jeanette Carpenter Lewis. She was a homemaker, loving mother, grandmother, and great grandmother. She was a waitress at the America House, Rebecca's, Henry's, and Paul's restaurants, a line worker at Northampton Growers, Avon representative, cafeteria worker at Northampton High School, employee at C & D Seafood, member of Travis Chapel United Methodist Church, and member of United Methodist Women's Group and served as Treasurer. [Read more…]
Town of Cape Charles offices are closed for Christmas holidays until Thursday, December 27.
They will be open Thursday and Friday, and then close again for New Year's holidays until Wednesday, January 2.
Town trash pickup will follow the normal schedule on Tuesday, January 1 (trash was picked up December 24 instead of December 25).
December 23, 2012
By GEORGE SOUTHERN
Cape Charles Wave
December 22, 2012
Christmas came early for Echelon Resources, Inc.  On Thursday, Cape Charles Mayor Dora Sullivan signed over the deed to the school building at Central Park to Echelon developers Edwin Gaskin and J. David McCormack. The building is slated to be converted into a 17-unit apartment complex.
The purchase price was $10, but the sales contract also states that the Town shall pay to Echelon the insurance proceeds received for earthquake damage to the property — approximately $41,000.
In addition to the school building, Echelon received the adjoining park basketball court and playground parking area. Both plots of land are intended to become private parking lots for the apartments in the school.
Town Council secretly decided to give the school and land to Echelon without putting the property up for bid.
Residents opposed to the giveaway have sued the Town and Echelon on the grounds that both the sale and the rezoning of the property were done illegally. A court date was originally set for December 17, but has been rescheduled for January 25 due to a heavy docket.
The Old School Cape Charles group maintains that Town Council violated state law by keeping its meetings with Echelon secret for almost six months. The Virginia Freedom of Information Act allows closed negotiation sessions only after a public motion that "identifies the subject matter."
The law stipulates that "A general reference to . . . the subject matter of the closed meeting shall not be sufficient to satisfy the requirements for holding a closed meeting." When voting to go into closed session, Town Council concealed the specific subject of the session. Only a general reference was made to an "Unsolicited Confidential Proposal."
The Town also rejected Old School Cape Charles' proposals without a vote in public session and ignored petitions from residents requesting time to put forward a public use plan for the building.
The Old School group is also contesting the rezoning of the school, basketball court, and playground parking from "Open Space" to "R-1 Residential." Old School argues that the applications were defective, the action was contrary to the Town's Comprehensive Plan, and the issuance of a Conditional Use Permit to allow apartments in R-1 Residential constituted illegal spot zoning. [Read more…]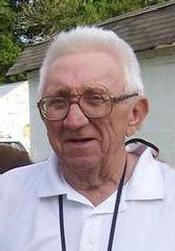 December 22, 2012
Elton Merritt Sr., 80, a resident of Cape Charles, passed away Friday, December 21, at his home.
A celebration of life service will be held 11 a.m Thursday, December 27, at St. Charles Catholic Church with Father J. Michael Breslin officiating. Interment will follow in Cape Charles Cemetery.
In lieu of flowers, memorial contributions may be made to the Eastern Shore S.P.C.A. Animal Shelter, P.O. Box 164, Onley, VA 23418. Online condolences may be sent to the family at www.doughtyfuneralhome.com.
A native of Cape Charles, Mr. Merritt was the son of the late Isaac Lewis Merritt and the late Lillian Hux Merritt. He was a member of St. Charles Catholic Church. He worked on the Cape Charles ferries until they moved. He then went to work for the Chesapeake Bay Bridge-Tunnel, and then went to the Police Academy in Virginia Beach, where he graduated in the top of his class. [Read more…]
December 21, 2012
William Edmund "Jiggs" Dunton, 94, of Exmore, son of the late Ernest Mapp Dunton, Sr., and Maggie Lankford Dunton, passed away Thursday, December 20,  in Nassawadox.
The funeral will be 2 p.m. Saturday, December 29, at Doughty Funeral Home in Exmore with the Rev. Alex Joyner officiating.
In lieu of flowers, memorial contributions may be made to the Eastern Shore S.P.C.A. Animal Shelter, P.O. Box 164, Onley, VA 23418 or Belle Haven Presbyterian Church, c/o Nancy Bunce, P.O. Box 236, Nassawadox, VA 23413.
Jiggs was a native of the Eastern Shore who graduated from Franktown-Nassawadox High School. He received his B.S. degree in Agronomy from Virginia Polytechnic Institute in 1940. He served with the United States Army in the Pacific campaign in World War II from 1942 to 1945. [Read more…]
By GEORGE SOUTHERN
Cape Charles Wave
December 19, 2012
According to the Bay Creek website, AQUA Restaurant will close Friday night, December 21, (moved up a day from the original announcement).
According to the Trustees' Sale notice, the following property will be offered at public auction at 11:30 a.m. Friday, December 28, at the County Courthouse: the restaurant building, the Marina Shops building, the Pierhouse building, the marina boat slips, all Villa condominiums, and various common areas and parking lots. (For the complete list, click here.)
According to the notice, the properties will all be sold together, with the exception of two residential lots. So if you want the restaurant, you have to buy the marina and the shops too.
According to County records, Bay Creek obtained a bank line of credit in July 2004 on the above properties in the amount of $11.5 million.
According to Bay Creek developer Dickie Foster, as quoted in the Eastern Shore News, "There are going to be a lot of bidders."
Which begs the question: spun-off from their developer, are the restaurant, marina, and shops sustainable? Can they earn enough to cover operating expenses, including mortgage, taxes, and principal payments?
That's a tough go for most businesses, and it's especially tricky on Virginia's Eastern Shore, where the tourism season is short and tourist numbers are relatively small.
As the town's newest business, the Wave attended last month's annual meeting of the Cape Charles Business Association. The good news: merchant after merchant reported last summer as the best in memory. Cape Charles is in renaissance, and tourists increasingly are discovering it. [Read more…]