Royce Spencer, 85, Former Cape Charles Postmaster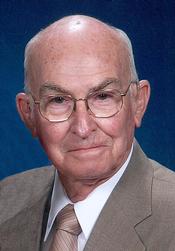 December 29, 2012
Royce Lee Spencer, 85, husband of Jean Gibbs Spencer and a resident of Cape Charles, passed away Saturday, December 29, at his residence.
A graveside service will be conducted 2 p.m. Monday, December 31, at Cape Charles Cemetery with Reverends Jeff Conrow, Patricia Money, and Judith Worthington officiating.
Memorials may be made to Hospice and Palliative Care of the Eastern Shore, 165 Market Street, Suite #3, Onancock, VA 23417, or to Cheriton United Methodist Church, c/o Jo Ann Heneghan, P.O. Box 297, Cheriton, VA 23316.
A native of Cape Charles, Mr. Spencer was the son of the late Royce Elwood Spencer and the late Margaret Horner Spencer. He was a retired Postmaster for the Cape Charles Post Office, member of the Pythian Lodge, and member of Cheriton United Methodist Church.
Other than his wife, he is survived by two children, Edward "Eddie" Spencer and his wife, Betty, of Cape Charles, Lisa Lewis and her husband, Troy, of Cape Charles; two brothers, Charles "Sonny" Spencer of Cape Charles, Stanley Spencer and his wife, Norma, of Cheriton; four grandchildren, Justin Lee Kertesz, Eric Floyd Spencer, Kristin Lynn Lewis and Rachel Elizabeth Spencer. He was predeceased by a sister, Mary Ellen Braswell.
Online condolences may be sent to the family at www.doughtyfuneralhome.com
Arrangements were made by Wilkins-Doughty Funeral Home in Cape Charles.