Betty Lou Parks, 92, Retired Bank of America Teller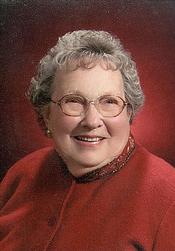 January 2, 2013
Betty Lou Parks, 92, wife of the late Walter James Parks and a resident of Cheriton, passed away Wednesday, January 2, at her residence.
A memorial service will be conducted 2 p.m. Saturday, January 5, at Cheriton United Methodist Church with Reverends Patricia Money, Jeff Conrow, and Russell Goodrich officiating.
Memorials may be made to Hospice and Palliative Care of the Eastern Shore, 165 Market Street, Suite #3, Onancock, VA 23417, or to Cheriton United Methodist Church, c/o Jo Ann Heneghan, P.O. Box 297, Cheriton, VA 23316.
A native of Pungoteague, VA, she was the daughter of the late Norman Doughty Taylor and the late Emily Roache Taylor. She was a retired teller for Bank of America in Cape Charles, VA, 50-year member of Trinity United Methodist Church, member of Cheriton United Methodist Church, longtime member of Young Woman's Club of Cape Charles and member of Northampton Country Club. She was an avid bridge player, loved to travel, and loved her faithful canine companion, Bin Tang.
She is survived by three children, Norma P. Spencer and her husband, Stanley, of Cheriton, Betty P. McCready and her husband, Steve, of Willis Wharf, Jimmy Parks and his wife, Peggy, of Franktown; a sister, Phyllis T. Walker and her husband, Hooksie, of Bayford; eight grandchildren; 16 great grandchildren; and 6 great-great grandchildren.
Online condolences may be sent to the family at www.doughtyfuneralhome.com.
Arrangements are by Wilkins-Doughty Funeral Home in Cape Charles.