January 5, 2013
DEAR EDITOR:
Who stole my nuts?
There were two new blue 5-gallon buckets full of pecans in our carport.
This dastardly deed occurred sometime during the holidays. My wife and I had spent hours over the past few months gathering all those nuts to make holiday gifts of pecan pies for friends and neighbors.
Who or what would be so evil to abscond with my nuts?
Could it be we were visited by giant squirrels who could carry away buckets full of nuts? Not likely. I have yet to see any "super squirrels" in my neighborhood, or even in the town of Cape Charles.
Could it have been one of the errant deer sighted occasionally wandering in town? I don't think they would know how to pick up two buckets with their antlers, so scratch the deer.
My next thought of a culprit was jolly old St. Nick, since he was in the neighborhood, but everybody knows Santa only eats cookies and milk on his night of travels.
Do reindeer eat pecans (in the shell)? Not that I know of. [Read more…]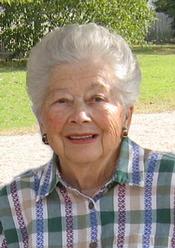 January 4, 2013
Nora Fowlkes Wise, 92, wife of the late Harold Chester Wise, Jr., and a resident of Richmond, formerly of Cheriton, passed away Friday, January 4, at her residence.
The funeral will be 11 a.m. Monday, January 7, at Cheriton Baptist Church with the Rev. Dr. Charles Peterson officiating. Interment will follow in Cape Charles Cemetery. In lieu of flowers, memorials may be made to the American Heart Association, c/o Tom E. Rienerth, 12 King Street, Onancock, VA 23417.
A native of South Hill, Mrs. Wise was the daughter of the late Henry Lee Fowlkes and the late Rosa Glass Fowlkes. She graduated from Madison College. Prior to retiring from Bank of America, she was a teacher at Northampton High School. She was a member of Cheriton Baptist Church and First Baptist Church of Richmond, a member of the Daughters of the American Revolution, and the Ye Accawmacke Garden Club. [Read more…]