CAPE CHARLES WAVE
January 4, 2013
Town of Cape Charles maintenance workers yesterday removed a section of fence around the "Cape Kids" playground at the park and installed the archway that has been leaning against the adjoining school building since September.
The wood outline of a locomotive now faces the inside of the park. Reportedly, a new woodcut  locomotive will be attached to the outside of the arch as well.
As can be seen in the photo above, the new entrance lies on the other side of one of the park's holding ponds.
The former entrance led to the playground parking lot where the heavy equipment can be seen. The Town sold that lot December 21 to a developer for $10, along with the school and the basketball court.
According to the terms of sale, the Town is required to close the former parking lot entrance to the playground within 14 days of the sale, which is today (Friday).
Parking for the playground will now be on-street only. [Read more…]
COMPILED FROM NEWS SOURCES
January 4, 2013
Northampton County has appointed Charles McSwain as its first Director of Economic Development.
The county has lacked any comparable position since 2003, when the director of sustainable development position became vacant.
Effective January 14, McSwain will be responsible for coordinating and overseeing all economic development, including increased business recruitment, job creation and diversification of the county tax base.
He also will oversee a re-organized department that will encompass planning, zoning, building inspections, and code enforcement.
A Northampton County press release describes McSwain as "an experienced economic development professional with significant private and public sector experience in real estate development, team management, and project siting."
McSwain operated a private consulting firm for the past three years in Florida focused on developing strategy and policy for transportation efficiency and business retention and expansion. [Read more…]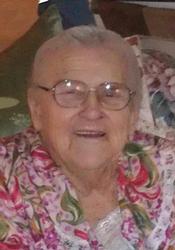 January 3, 2013
Virginia "Skip" Brady Parker, 84, wife of the late William "Digger" Parker and a resident of Cape Charles,  passed away Thursday, January 3, at Riverside Shore Memorial Hospital in Nassawadox.
A graveside service will be conducted 2 p.m. Monday, January 7, at Cape Charles Cemetery with the Rev. Joe Moore officiating.
Family will join friends at Wilkins-Doughty Funeral Home Sunday evening from 7-8:30 p.m..
Flowers will be accepted or memorials may be made to a charity of one's choice.
A native of Oyster, Mrs. Parker was the daughter of the late Michael H. Brady and the late Catherine Moore Brady. [Read more…]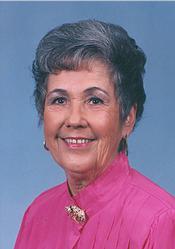 January 3, 2013
Elizabeth Bowden Ballard, better known as Bess, 91, wife of the late Claude Elmore Ballard and a resident of Willis Wharf, passed away Wednesday, January 2, at her residence.
The funeral will be 2 p.m. Sunday, January 6, at Doughty Funeral Home with the Rev. L.Raymond McGarr officiating. Interment will be private. Memorials may be made to Epworth United Methodist Church, P.O. Box 488, Exmore, VA 23350 or to S.P.C.A. Animal Shelter, P.O. Box 164, Onley, VA 23418.
A native of Cape Charles, Mrs. Ballard was the daughter of the late James Edward Bowden and the late Lorena Dunton Bowden. She was an officer of Ballard Brothers Fish Company, manager of Cherrystone Campgrounds Store, the first President of Broadwater Parents Association, Past Worthy Matron and Member of Order of the Eastern Star Northampton Chapter #2, and a member of Epworth United Methodist Church. [Read more…]
A free information session on the benefits of restorative yoga will be held 1:30-2:15 p.m. Sunday, January 6, at the Cape Charles Coffee House. The session is presented by Debra Bosna, CYT, and Thomas Lewis of Rejuvenating Body Therapies. [Read more…]
"Tales from Tangier — An Evening of Lively Stories at the Barrier Islands Center," 6 p.m. Saturday, January 19. [Read more…]