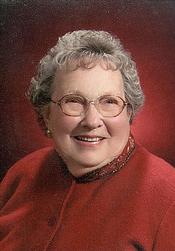 January 2, 2013
Betty Lou Parks, 92, wife of the late Walter James Parks and a resident of Cheriton, passed away Wednesday, January 2, at her residence.
A memorial service will be conducted 2 p.m. Saturday, January 5, at Cheriton United Methodist Church with Reverends Patricia Money, Jeff Conrow, and Russell Goodrich officiating.
Memorials may be made to Hospice and Palliative Care of the Eastern Shore, 165 Market Street, Suite #3, Onancock, VA 23417, or to Cheriton United Methodist Church, c/o Jo Ann Heneghan, P.O. Box 297, Cheriton, VA 23316.
A native of Pungoteague, VA, she was the daughter of the late Norman Doughty Taylor and the late Emily Roache Taylor. She was a retired teller for Bank of America in Cape Charles, VA, 50-year member of Trinity United Methodist Church, member of Cheriton United Methodist Church, longtime member of Young Woman's Club of Cape Charles and member of Northampton Country Club. She was an avid bridge player, loved to travel, and loved her faithful canine companion, Bin Tang. [Read more…]
January 2, 2013
The Kiptopeke Inn is still for sale.
The Wave incorrectly reported December 29 that Robert Occhifinto, who on December 28 bought Bay Creek Marina, AQUA restaurant, and adjoining properties, earlier bought the Kiptopeke Inn. Although Occhifinto has bought other properties, including the Peacock Motel, and did make an offer on the Kiptopeke Inn, his offer on the Inn was not accepted. [Read more…]
Science and Philosophy Seminar of the Eastern Shore of Virginia is pleased to announce its next seminar, "Honey Bees I Have Known and Loved," 12:30 p.m. Friday, January 11, in the Lecture Hall, Eastern Shore Community College, 29300 Lankford Hwy., Melfa.  [Read more…]