MONDAY 11/4: Adult Oil Painting Class at ESO
ESO Arts Center in Belle Haven presents Oil Painting with Carole Peirson, for everyone who has never painted before and would like to know how to start in oils, anyone who kept art supplies in a closet for years and would like to pick up where they left off, and for everyone who has been painting for a while but would like to get to the "next level" to create artwork fit for galleries.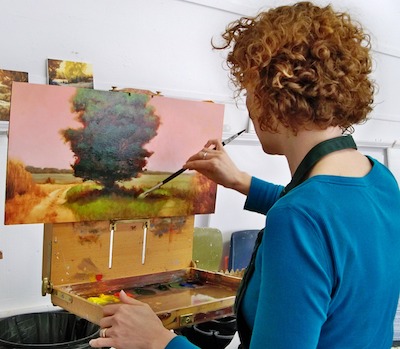 The class includes demos and examples, lectures on a large variety of subjects, as well as DVD presentations and an occasional group exercise or assignment. Students will get individual attention in a friendly and supportive atmosphere.
For more details on the class, please contact Carole at: (757) 678-3340 or e-mail: [email protected]
Register early, class size is limited. 4 student minimum per time slot. Materials list available at ESO can be emailed to you upon request.
Six-week sessions regularly held from September-May, $180/6 weeks (materials not included). Mondays, you will have to choose from 3 time slots: 10 a.m. to 12 noon, 1 p.m. to 3 p.m., or 7 p.m. to 9 p.m.