Saturday Service for Waterman "Al" Heath, 51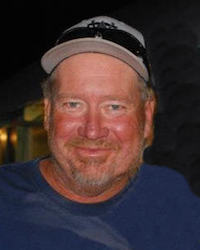 May 29, 2014
Curtis Albert "Al" Heath Jr., 51, a resident of Townsend, died unexpectedly Monday, May 26, at his residence. A memorial service will be held 3 p.m. Saturday, May 31, at Lower Northampton Baptist Church with Reverend Jeff Conrow officiating.
Born November 26, 1962, in Salem, MA, Mr. Heath was the son of the late Curtis Albert Heath Sr. and Vera Theus Heath Miller of Cheriton. A life-long waterman, he was a loving father who extended his generosity and heart to everyone he encountered. His jovial, laid-back nature promised that he never met a stranger.
In addition to his mother, Mr. Heath is survived by four children, Curtis Earl Heath and his wife, Carla, of Townsend, Lauren Kate Heath of Cheriton, Jon Drea Heath and Isabella Soleil Heath, both of the Eastern Shore; two brothers, Brian Clark Heath and his wife, Kim, of Fawn Grove, PA, Mark Russell Heath of Anthem, AZ; one sister, Kimberly Heath Horn and her husband, Randy, of Anthem.
The family would like to give special thanks to all those who offered their thoughts, prayers, and other acts of kindness during this difficult time. Online condolences may be sent to the family at www.doughtyfuneralhome.com. In lieu of flowers, memorials may be made to Lower Northampton Baptist Church, c/o Mrs. Anne Gray, P.O. Box 907, Eastville, VA 23347. Arrangements are by Wilkins-Doughty Funeral Home, Cape Charles.