Elizabeth Bowden Ballard, 91, Cape Charles Native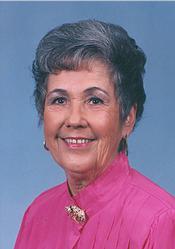 January 3, 2013
Elizabeth Bowden Ballard, better known as Bess, 91, wife of the late Claude Elmore Ballard and a resident of Willis Wharf, passed away Wednesday, January 2, at her residence.
The funeral will be 2 p.m. Sunday, January 6, at Doughty Funeral Home with the Rev. L.Raymond McGarr officiating. Interment will be private. Memorials may be made to Epworth United Methodist Church, P.O. Box 488, Exmore, VA 23350 or to S.P.C.A. Animal Shelter, P.O. Box 164, Onley, VA 23418.
A native of Cape Charles, Mrs. Ballard was the daughter of the late James Edward Bowden and the late Lorena Dunton Bowden. She was an officer of Ballard Brothers Fish Company, manager of Cherrystone Campgrounds Store, the first President of Broadwater Parents Association, Past Worthy Matron and Member of Order of the Eastern Star Northampton Chapter #2, and a member of Epworth United Methodist Church.
She is survived by two daughters, Jane Carol Ballard of Richmond, and Claudia B. Ballard and her husband, Bruce, of Willis Wharf; a grandson, Christopher B. Ballard of Willis Wharf; and a special caretaker, Donna Warren. She was predeceased by three brothers, Paul E. Bowden, Alton J. Bowden, and John N. Bowden.
Online condolences may be sent to the family at www.doughtyfuneralhome.com.
Arrangements are by Doughty Funeral Home in Exmore.